College Application Timeline (Click here for video instructions)
Seniors: Are you planning on going onto further education after high school?
If so, following the steps below.
Step 1 -
Apply to your specific College/University online. You can use the links below or go to the specific college/university website to do this.
UW Application

: You can apply to multiple UW colleges by completing this one application!
Common Application
: Be sure to check the list of colleges using Common App before completing your
application!
Writing Your College Essay:
Click on the link for tips on writing your essay!
How to Write a Perfect "Why This College" Essay
: Click on the link for great step-by-step tips for writing this type of essay.
Step 2
- Ask specific people (teachers, bosses, etc) to write letters of recommendation.
Be sure to give at least two weeks for recommenders to write quality letters.

It is recommended that you also share your Career Cruising Portfolio with your recommenders.
Step 3 -
Print off
the
College Application Checklist Form

and complete one checklist for EACH college/university to which you are applying.
Step 4 -
Print off

Request a Transcript Form

and submit one form with the first College Application Checklist you complete. This form only needs to be submitted once.
Step 5
- Submit your completed College Application Checklist form and any other necessary documents (outlined on the checklist) to Mrs. Cadman in the Counseling Office.
Step 6
- If you are enrolled in and/or already have been in a College Credit Class see below for information on college credit courses.
If you have questions, please stop in the Counseling Center to ask for help!
PHS College Credit Course List
​And Links to Transcript Requests for Current College Courses
If you have taken a course(s) for college credit your Junior year at PHS, you may need to request a transcript
from the college or university you received the credit(s) from, to be sent to the college(s) you are applying to.
(This is dependent on the college(s) you are applying to). There will be a fee attached to the request for
transcript which will vary by the colleges listed below. See links below for detailed directions. This is only for
courses you have completed, not courses you are currently taking or will be taking in the future.
NOTE: For college credit course(s) you are taking or will be taking your senior year, you need to request the
transcript from the college(s) at the end of the school year.
- If you would like to print off the
College Credit information
LAKELAND UNIVERSITY
$ 8.00 PER COPY OR $10.00 RUSH
CHM131
Principles of Chemistry I (Adv Chem)
4 credits
PC 200
General Psychology
3 credits
EC 220
APMacro-Economics
3 credits
EC 230
APMicro-Economics
3 credits
GEN 110
Composition 1 (Adv. Composition)
3 credits
ENG 211
Introduction to British Literature I
3 credits
MAT 162
Pre-Calculus Mathematics
3 credits
MAT 231
Calculus 1 (Acc. Calculus)
4 credits

http://lakeland.edu/Academics/registrar-s-office

UNIVERSITY OF WISCONSIN - OSHKOSH
$10.00 PER COPY OR $20.00 RUSH
BIO 105 Biological Concepts - Unity (Adv. Bio) 4 credits
​PHYS 107 General Physics 1 (Acc Physics) 5 credits
https://www.uwosh.edu/capp/students/request-a-transcript
​
MILWAUKEE SCHOOL OF ENGINEERING (MSOE)
THERE IS NO TRANSCRIPT FEE
GE-1001 Principles of Engineering
3 credits
GE-1002 Introduction to Engineering Design (IED)
3 credits
GE-1003 Digital Electronics (DE)
3 credits
GE-1008 Biotechnical Engineering (BE) 3 credits (renamed Environmental Sustainability)
GE-1004 Computer Integrated Manufacturing(CIM)
3 credits
http://www.msoe.edu/docs/DOC-1257
LAKESHORE TECHNICAL COLLEGE
$7.50 PER COPY
10-101-111 Accounting 1 (Accounting 2) 4 credits
10-101-115 Accounting 3 (Accounting 3) 4 credits
10-102-160 Business Law 1 3 credits
31-462-341 Industrial Technician Production 3 credits (taken before 2016-17)
(Manufacturing Technology 1)
10-101-150 Office Accounting (Accounting 1) 3 credits
10-104-102 Marketing Principles 3 credits
31-420-330 MT Measuring (Technical Draw) 3 credits (taken before 2018-2019)
31-442-300 Intro to Welding (Metal Weld) 3 credits
10-001-10 Horticulture Introduction 3 credits
(Botany)
10-804-113 College Technical Mathematics 1A 3 credits
10-804-114 College Technical Mathematics 1B 2 credits
10-103-181 Word Level 1 (Computer Apps) 1 credit
10-103-131 Excel Level 1 (Computer Apps) 1 credit
10-103-134 PowerPoint Level 1 (Computer Apps)1 credit
10-103-141 Access Level 1 (Computer Apps) 1 credit
http://gotoltc.edu/current-students/academic-resources/transcript-request/index.html
Northeast Wisconsin Technical College
$10.00 PER COPY
10501101
Medical Terminology
3 credits
http://www.nwtc.edu/services/admissions-registration/studentrecords-resources/pages/transcriptrequest.aspx
Powered by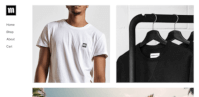 Create your own unique website with customizable templates.