Mental Health Overview

​

**

64.1%

of youth with major depression nationally do not receive any mental health treatment and

20%

of youth ages 13-18 live a with mental health condition** These are alarming statistics and need to be addressed by all. If your son or daughter faces a challenge with their mental health, please check out some of our local or national resources and be a part of the conversation with them. Together we can break the stigma!
​AbuseAlcohol & DrugsAngerAnxietyBullyingCommunication with TeensConflict ResolutionDepressionDisciplineDivorceEating DisordersGrief & LossListening SkillsParents & TeensSelf-EsteemSelf-Injury/Self-Abuse
Setting LimitsSmokingStressStudy SkillsSuicide Prevention
Teen Health & FitnessTime Management
Powered by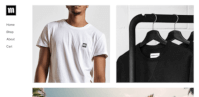 Create your own unique website with customizable templates.