New Courses for 2018-19 School Year:
318
©
Advanced Art
1 sem
11-12
0.5
Advanced Art students will focus on portfolio development as they continue to explore and master the skills required to produce high quality works of art. Emphasis will be placed on creating more complex visual statements and participating in regular class critiques. A wide range of materials and processes will be explored and students will have the opportunity to focus on a chosen subject or medium.
*Prerequisite: Juniors and Seniors having earned an "A" in all four of the following courses: Art Fundamentals, Draw/Paint 1, Printmaking, and either Ceramics OR Sculpture. Permission of instructor is ALSO REQUIRED.

​
345 Exploratory Instrumental Music
1
sem
9-12
0.5
This course will include instruction in reading music notation and experience playing piano keyboard, guitar, and drums. No prerequisite. This course is designed for any student wishing to explore basic music fundamentals of reading music notation on keyboards, guitar, and percussion.
363© Music Theory
1 sem 12 0.5
Music theory is the study of the construction and organization of music. Studies will include music theory fundamentals, harmonic progressions, and aural training and dictation.
Prerequisite: Students should be able to read music and/or have experience in high school band or chorus. This course is designed as a college prep for future college music majors or students who wish to seriously study music
.
447
©
Digital Electronics (DE) TC (PLTW)
1 yr 10-12 1.0
This course introduces students to applied digital logic, a key element of careers in engineering and engineering technology. This course explores the smart circuits found in watches, calculators, video games, and computers. Students use industry-standard computer software in testing and analyzing digital circuitry. They design circuits to solve problems, and use appropriate components such as discrete logic devices or programmable logic devices to build their designs. Students use mathematics and science in solving real-world engineering problems. This course covers several topics, including: Analog and digital fundamentals, Number systems and binary addition, Logic gates and functions, Bolean algebra and circuit design, Decoders, multiplexers and de-multiplexers, Flip-flops, Counters, Registers and other Sequential Circuits.
Prerequisite: IED (Introduction to Engineering Design) & Algebra 1
760 Statistics
1 yr.
11-12 1.0
The purpose of this course is to introduce students to the major concepts and tools for collecting, analyzing, and drawing conclusions from data. This course draws connections between all aspects of the statistical process, including design, analysis, and conclusions. Additionally, this course will help students to develop skills in how to communicate statistical methods, results and interpretations. Students will learn how to use graphing calculators and read computer output in an effort to enhance the development of statistical understanding
Prerequisite: College Tech Math 1A & 1B, Algebra 2, Accelerated Algebra 2, or Algebra 2 Extended
902
©
Accelerated Citizenship
1 sem. 9 0.5
Accelerated Citizenship is an intensive study of the formal and informal structures of government and the processes of the American political system, with emphasis on policy-making and implementation. This course includes the study of general concepts used to interpret and understand U.S. government and politics. It also requires familiarity with the various institutions, groups, beliefs and ideas that influence and affect U.S. government and politics. Additionally, students will be able to analyze and interpret basic data relevant to U.S. Government and institutions. Accelerated and advanced courses are substantially faster paced and cover rigorous curriculum in both depth and breadth that necessitates students perform independently and self-advocate to achieve the highest level of learning.


907
©
Accelerated Area Studies ₲
1 sem. 9 0.5

Accelerated Area Studies is designed to develop greater understanding of the relationship of global processes and interactions among different countries past and present. Students will analyze the nature of social, economic, political, environmental, and cultural elements within societies. Students will determine changes in international frameworks and their causes and consequences. Students will assess the influence of geography on the development of societies. This class will engage students with a variety of opportunities to improve their geospatial skills and analytic capabilities. Accelerated and advanced courses are substantially faster paced and cover rigorous curriculum in both depth and breadth that necessitates students perform independently and self-advocate to achieve the highest level of learning.
​
Powered by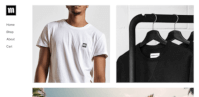 Create your own unique website with customizable templates.