College Entrance Exams
College Entrance Exam Test Preparation

Method Test Prep
PHS students now have access to an additional free ACT prep resource (Method Test Prep) through their Career Cruising account. The link in your account can be found on the lower left hand side of their "My Plan" page. Click on the link below to here more about how to use Method Test Prep
Method Test Prep 101 - How do I use this program
​
ACT
All juniors will take the ACT test on at the high school. Registration for this test will be done at school.
To register for a national test site, find locations, prices, and times for the ACT please click on the link above and follow instructions.
PHS School code : 501-830
The ACT Assessment® is designed to assess high school students' general educational development and their ability to complete college-level work. The tests cover four skill areas: English, mathematics, reading, and science reasoning.
The ACT is a recognized admission test for four year colleges, two year colleges, and technical colleges

ACT scores will be sent free to four institutions or scholarship programs.

If taken at a National test site the ACT costs $46.00 (no writing) and $62.50 (plus writing). (Late fee $25).
​ACT TEST Prep Seminars/Courses & Online
University of Oshkosh classroom ACT prep sessions
UW-Sheboygan online ACT prep
sessions
UW-Sheobygan classroom ACT prep sessions
Numbers2
KnowHow2GoWisconsin
SAT
SAT
is another widely recognized admissions test. Please follow the link above to the SAT website where you can:
register online

take practice tests

get your SAT question of the day

check test dates and centers

send scores.
PSAT (Preliminary SAT)
The PSAT is a practice test option for students planning on taking a college entrance exam. Although the PSAT is geared towards the SAT, it is a practice test that also helps students prepare for any college admission test. Some benefits of taking the PSAT include:
exposure to a college entrance exam environment.
chance to practice time management and test taking strategies.
possible qualify of National Merit Scholarships.



If you have taken the PSAT and would like to understand your scores, click on the link below.
PSAT - How to Interpret Your Score Report
ACCUPLACER
Accuplacer is an admissions test used by some Technical Colleges. Please click on the link above to find study material and information to get in touch with LTC (Lakeshore Technical College).
ASVAB
The ASVAB is an entrance test used by the Military as well as some colleges and universities use the information to have a better understanding of incoming students. Please follow the above link to learn how to prepare for the examination.
Powered by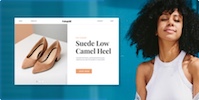 Create your own unique website with customizable templates.