​Below is an alphabetical listing of summer opportunities for high school students. Click on each title for more information.
The PHS Counseling Department advertises summer opportunities as we receive information. There are many more opportunities out there if you do a little searching. We do not promote one summer program over another but are sharing information with you.
Accelerated Learning Program (ALP)
​
Accelerated Learning Program (ALP) engages talented students from across Wisconsin, the nation, and the world in research-based expertise of the University of Wisconsin-Madison. Come experience a truly unique learning environment with new offerings in the 2017 Accelerated Learning Program, where gifted students from across the world can interact, learn, and grow with each other.
​
Duke Summer Academies
Summer Academy for High School Students, a three-week, non-credit-bearing program offered by Duke University, attracts students who represent the next generation of global citizens from around the world. Enroll in this elite program and immerse yourself in an international experience designed to provide an academic and residential environment through which you will gain a global perspective on multiple areas of interest for young leaders.
Lakeshore Health Care Alliance Summer Camps
The Health Careers Summer Camp is a 5 day program that provides an opportunity for high school students to experience first hand the challenges, opportunities and rewards of health professions. The hands-on activities are facilitated by instructors and health care professionals. Diversity awareness and leadership skills training are included as a part of the camp experience.

Marian University
​CSI Camp is open to high school students who will graduate in 2019 or 2020. The registration fee is $160, which includes meals and snacks through the camp, as well as a camp t-shirt. The camp will feature sessions taught by faculty and area professionals, and will include hands-on learning opportunities. The CSI Camp runs from 9:00 am - 4:30 pm on Monday, June 18 and Tuesday, June 19 and from 9:00 am - noon on Wednesday, June 20. All participants who attend the camp and apply and are admitted to Marian University will receive an annual $1,000 scholarship.
​
Marquette University Health Careers Opportunity Program
The Health Careers Opportunity Program (HCOP) at Marquette University is a federally funded program that provides opportunities for students from disadvantaged backgrounds who are interested in health professions. Our programs range from recruitment efforts at local middle schools to retention of students enrolled in professional programs at Marquette.
Michigan Tech Pre-College Explorations
Programs are week-long explorations for students interested in the world of science, technology, engineering, and math (STEM). Programs for students grades 9-11 include Women in Engineering and Engineering Scholars Program. These programs allow academically talented youth to explore various fields of engineering through hands-on projects and classroom investigations.
MSOE Summer Camps
​With MSOE's Summer Programs, students will be able to determine if Engineering, Nursing or Business is a good fit for them as well as what is important to them in their college search. Explore, Discover, and Focus camps in the area of Engineering, Nursing, or Business are offered to students who have completed their freshmen, sophomore, or junior year. Programs take place during the month of July.
Reading Skills and Speed Reading Programs
The summer reading skills and speed reading programs help high school students improve comprehension in both fiction and non-fiction and learn to read twice as fast. Students learn the best way to read and study textbooks and take notes. Hosted by UW-Parkside.
Stanford University
Stanford offers engaging academic programs designed for high school students. The link will take you to information about all of the pre-collegiate opportunities, including Stanford Sports Business Academy, Summer Humanities Institute, Summer Arts Institute, Artificial Intelligence Laboratory's Outreach Summer Program, Summer Institutes, Stanford University Mathematics Camp, University-Level Online Math and Physics Course, and information about early enrollment through the Stanford Summer Session.
University of Alabama
UA Early College allows high school students to take college courses over the summer. Students will live in a residence hall on campus, take two classes with other college students, participate in fun and engaging social activities, and meet other UAEC students from across the country. The deadline to apply for Summer I Term (May 29-June 28) is May 11 and for the Summer II Term (July 5 - August 3) is June 18.
University of Wisconsin-Madison College of Engineering
The College of Engineering offers a variety of programs. The Leaders in Engineering Excellence and Diversity Scholars program is
competitive scholarship program, designed to attract academically talented women and students from groups historically underrepresented in the field of engineering.Engineering Summer Program (ESP) is a fully funded, six-week residential program for students who will be high school juniors or seniors in the upcoming school year. The ESP course curriculum includes math, physics, chemistry, engineering, and technical communications. Check out the link for more opportunities too.
University of Wisconsin-Platteville NIKE Volleyball Camp
The NIKE Volleyball Camps offered at UW-Platteville are designed for athletes to gain playing experience - not to achieve an overall champion. A variety of camp options are available, whether you are a beginning player or varsity/club level player. Camps are in July and on the UW-Platteville campus.
University of Wisconsin-Stevens Point ESL English for College Summer Program
This three-week program is designed specifically for students who are learning English as a Second Language. Classes meet Monday through Friday (morning and afternoon) and include intensive work in the areas of reading, speaking, hearing and writing English.

University of Wisconsin System Pre-College Programs
Pre-College programs are offered at various campuses throughout the state. The college programs cover a large variety of subjects including academic programs, study skills, basketball, cheerleading, etc. Explore the link to find the right match for you.

Wisconsin Private Colleges Week
This July jump in the car and take a road trip to Wisconsin's private, nonprofit colleges! Tour the campuses, learn about financial aid, explore the dorms, and even try the food! College Week provides the opportunity to explore a variety of private colleges across the state.
World Languages and Careers Academy
The Academy is open to high school students ages 15-18 who have studied French, German, Japanese, or Spanish for at least two years. The Academy includes intensive language instruction and activities, career exploration with local professionals, residential experience and outdoor recreation. Scholarships available. Hosted by UW-Oshkosh.

Wisconsin Lions Camp
Wisconsin Lions Camp provides camp experience for children and teens with the following disabilities: blind and visually impaired, diabetes, intellectual disabilities or educational autism, deaf or hard of hearing. Campers will swim and boat on Lions Lake, explore in the environmental education program, hit a target in archery, climb to new heights on our climbing tower, high ropes and zip line, create lasting art and performance projects, enjoy a campfire and wallow in our mud pit. Campers will met other children and teens from Wisconsin and build lasting friendships in a safe environment. This quality camping experience is provided free-of-charge to eligible children and adults with disabilities from Wisconsin.
​
Powered by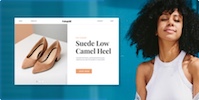 Create your own unique website with customizable templates.